Welcome to Frugal Usenet. What does Frugal Usenet mean you ask? Well...errr...Cheap Usenet Accounts is what it means. We were just trying to sound all high class and stuff.
IT'S SO BIG!
High Retention / High Completion
Amazing Speeds!
Multiple Servers, Worldwide
Up To 100 Connections!
get your usenet high, quicker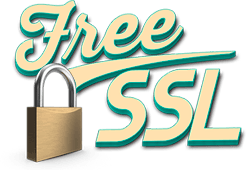 Sign up today
We'll throw in Free SSL
Okay, you can sign up tomorrow and it 'll still be free, but we would really like it if you signed up today.
Here at Frugal Usenet, we have a mind numbing 2 Usenet account options to choose from.
Per Month w/ 3000+ Days Retention
GET ACCESS TO 3 LIGHTNING-FAST SERVERS and stop wasting time!
1 US & 1 EU servers PLUS 1 Bonus / Backup EU server so you can choose whichever server combination will provide you the best speeds and completion!
per year - w/ 5563 day retention block account
Access up to 5563 Days Of Retention!
Sure others have higher, but hey, they are also more than twice the price of us and like our old high school girlfriends used to tell us, size does not matter.